MAINTENANCE
SERVICE
Offering a wide range of maintenance services
To ensure that users can continue to get the maximum satisfaction from our machinery and equipment for many years to come, it is necessary to employ periodic preventative inspections to avert breakdowns in advance and to keep the machinery and equipment in good condition.
At HOKUSHO, we offer a wide range of maintenance services in order to forestall breakdowns and to respond quickly in rare cases when problems do occur. Our service menu allows us to tailor maintenance to fit the needs of our customers. We recommend that customers familiarize themselves with the basics, and establish a contract sooner rather than later.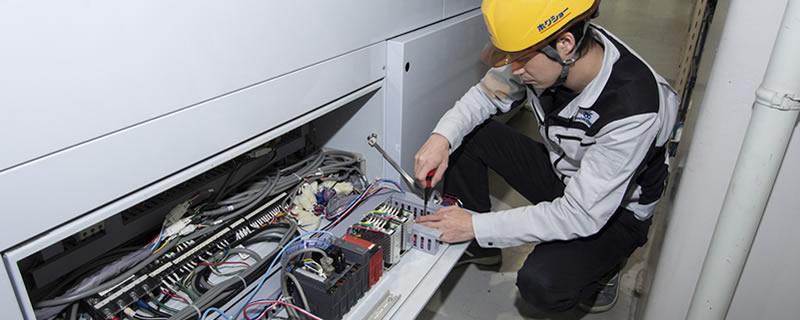 Preventative inspection
service
The preventative inspection service is designed to forestall breakdowns and to keep equipment in good condition. This allows you to cut the total cost in comparison with fixing equipment after it breaks, and also to avoid losses when operations are interrupted by non-functioning equipment.
Carrying out preventative inspections and keeping the equipment in good condition lowers costs by extending the replacement cycle for moving parts.
We offer the following preventative inspection/maintenance services depending on your needs.
(1) Full inspection
(2) Quick inspection
We also offer a range of other maintenance services.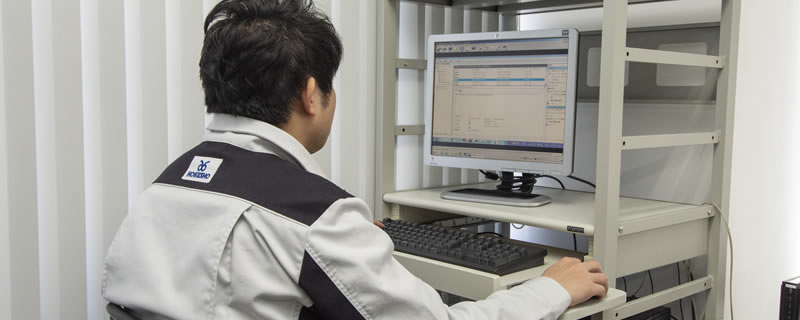 On-call
service
At your request, our company's expert service staff will promptly be sent to your location to perform inspections and repairs.
We offer PC repair services and remote repair services for Piece Assorting System (PAS).
※In rare cases when our service technicians are fully booked, we will give priority to users who are under contract. This may result in some waiting time.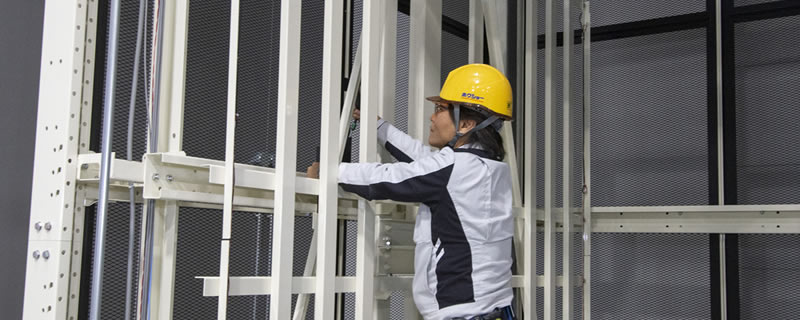 Overhaul
service
Even within the device's service life, if long-term usage of movable parts leads to wear or abrasion, problems can occur without warning. To avoid such problems, we recommend the Overhaul Service, which includes a full inspection of the main parts (motor parts, moving parts, electronic control parts, etc.) and parts replacement.
Overhauls are normally needed once every 5-7 years, depending on how frequently the device is operated and the environment in which it is used.
Purchasing spare parts in advance
In rare cases when problems do occur and repairs are needed, the interruption in operations may cause significant opportunity loss to the user. However, purchasing spare parts in advance allows the non-working parts to be replaced rapidly and gets the equipment running again as quickly as possible.